Full Grown Toadstool No. 33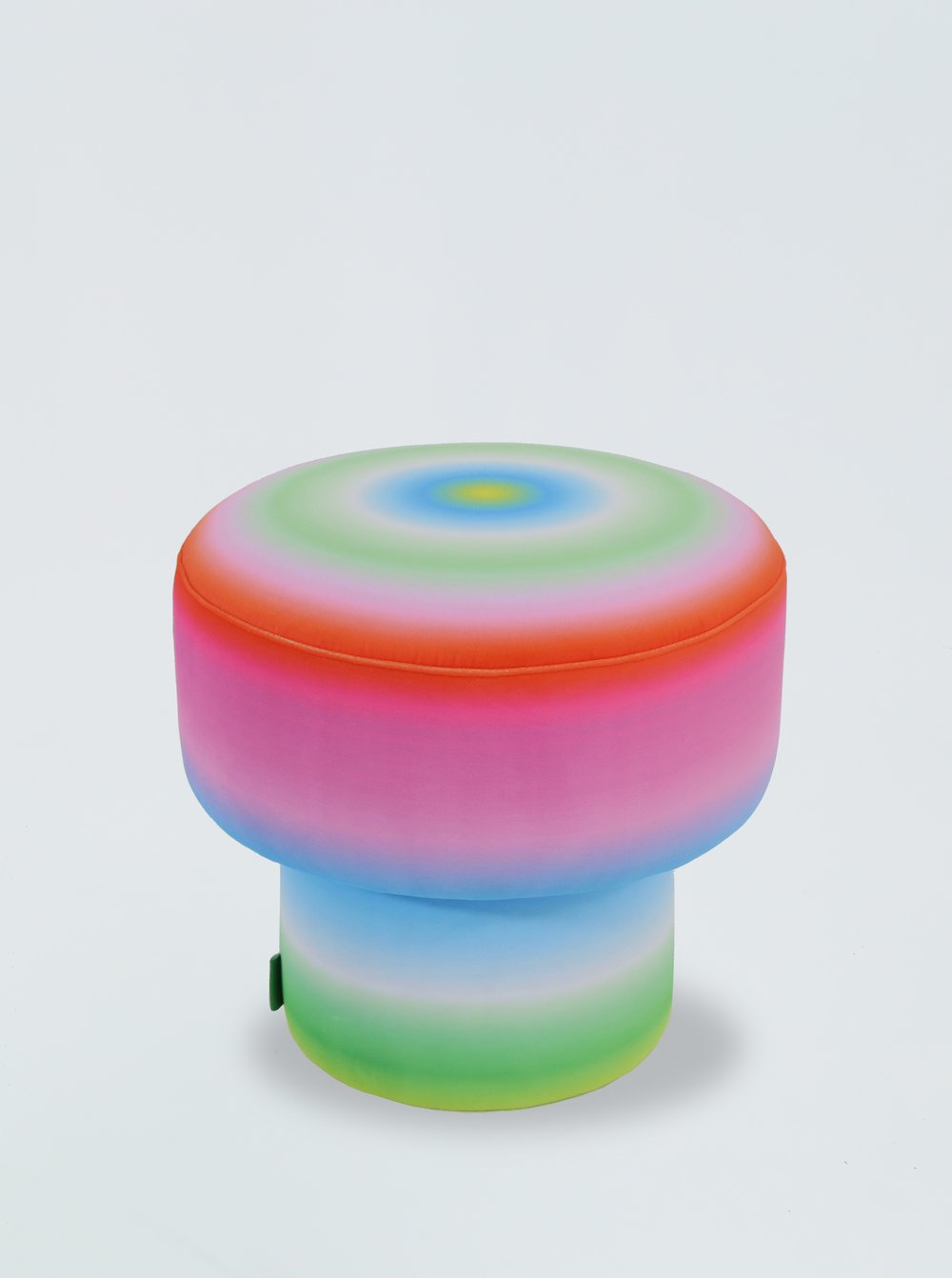 This stool is "Fully Grown" which is 19.5" x 19.5" x 19.5" and features a performance velvet exterior and a wooden and foam interior. Each stool comes with a certificate of authenticity attached to the base that is signed and dated.
The Toadstool Project is a limited series of soft, sculptural seating intended for kids and adults to collect as an art piece yet use as a functional seat. Each stool has a unique gradient making them one of a kind and limited. They can be grouped as a cluster or as stand alone accent pieces.
Keeping it limited allows us to practice sustainability by lowering our carbon footprint, reducing waste, preserving energy during production and providing you with unique and lasting pieces.